Learn more about our quality preschool that has grown since its beginnings in 1915 and discover why it's #1 in quality care, education, and fun! This article highlights just 5 advantages of attending our school.
A Quality Choice for Education and Care for Your Young Child
Are you looking for the best preschool in Lancaster for your little one or quality day care that not only attends to your child but helps them learn, grow, and succeed in social skills and well-being? Our early education center provides quality education and meaningful experience, with numerous advantages to help your child blossom and grow to reach their full potential. From quality care to fun daily activities, discover why our Lancaster Early Education is a beneficial choice for your child.
Experienced teachers and staff
We take extra steps to ensure your child is in the best hands. Our teachers are experienced professionals with degrees in the early childhood field and receive ongoing professional development to stay up-to-date on best practices. Our staff members have also undergone background checks, so you can trust your child is in a safe and nurturing environment. Beyond that, we also hire based the most loving and life-giving individuals. Read our fun list of requirements for applicants and you'll get a feel for just how special our staff really is for loving and caring for each child like your own!
A safe and secure environment for learning and fosters a sense of community.
As we mentioned above, our preschool and early education classrooms provide a safe and secure learning environment for your child by having professionally trained teachers who are committed to the safety and well-being of all children. We also create an atmosphere that supports learning where each room is equipped with child-specific resources and fun activities. We strive to make sure every child feels seen, appreciated, and valued as part of our family. Our security is also top of the line so every single parent and child feel 100% safe each and every moment they are within our building and playground.
An age-appropriate curriculum that meets the needs of each individual student.
Our preschool and early education teaching team not only offers a safe and nurturing environment but also works diligently to provide an age-appropriate curriculum tailored to meet the unique needs of each individual student – that means your child is able to pick up on the lessons and learn! We start with the basics and from there we work to find exciting and meaningful projects that engage every child in their own learning process. Our teachers work collaboratively together to develop creative learning opportunities that really make children excited about learning! We take pride in helping each and every child blossom and grow right where they are!
Small class sizes ensure personal attention from teachers and maximize educational opportunities in a collaborative setting.
Our center's low teacher-student ratio ensures that our teachers are able to give your child the attentive care and individualized instruction they need as they develop foundational skills. The small class size also allows our teachers to get to know each student well and ensure their classrooms provide a secure, supportive learning environment tailored to meet the unique needs of each student. We strive to create an inclusive and collaborative setting where all students can thrive academically, socially, and emotionally so they can flourish!
Nutritious Lunches & Snacks
A child cannot learn if they are undernourished. At Lancaster Early Education Center, we have fun feeding our children nutritious meals and snacks they enjoy so their bellies are full and their minds can engage. Learn more about the food we offer and view a sample menu.
 Make a Choice for Quality Education and Care for Your Child
When you select Lancaster Early Education Center for your child's early education, you can rest assured they are being equipped and cared for to open up their abilities to grow and flourish in their futures. Don't just take it from us, read through what parents of LEEC children are saying about their experience in our preschool and early childhood education classrooms.
We wish that each and every child in Lancaster, PA would have the education and care they deserve. That's why we exist. That's also why we offer programs like PA Pre-K Counts where under-resourced working parents can have FREE preschool with us! Learn more about our programs, our staff, and our facility located in downtown Lancaster, PA. 
Enjoy other posts from the LEEC blog: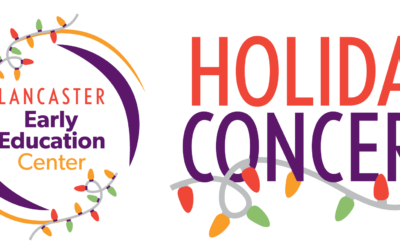 DateTuesday, 12/13/22Time5:30pm - 8:30pmPlaceMad Chef Craft Brewing,2023 Miller Rd, East Petersburg, PA 17520Cost$40 - includes admission to Mad Chef, Holiday Concert, appetizers, dinner, and desserts!You're invited to Lancaster Early Education Center's Second Annual...
read more