Every year LNP conducts an anonymous survey to local businesses and organizations to see how they rank in quality to their employees as a place of work. The surveys consist of topics including diversity, culture, ethics, training, pay, benefits, and more their website says. The wide-reaching survey concludes to reveal the top 3 Lancaster County workplaces in 12 categories. 
We are honored and excited to learn Lancaster Early Education Center has been voted #1 Best Place to Work in the category of Fun & Learning for 2021! 
At our center, our leadership always felt it was a fun & friendly environment to work and strived to make that so. This survey we are delighted reveals the feeling is mutual! 
It's a real honor to know we are providing exceptional childcare, early education & pre-k with staff that delights in caring for Lancaster's children as much as our children enjoy coming to Lancaster Early Education Center! 
If you're interested in joining our team, you can learn more and apply on our Careers section of our about page.
Thank you to all of our staff who voted us #1! We wouldn't be the workplace we are without you! 
Learn more about the Best Places to Work survey and find the results on  LNP's website. 
We are here for anyone searching for childcare Lancaster PA, daycare Lancaster PA, daycare near me, daycare centers near me, infant daycare near me, best daycare near me, affordable daycare near me, cheap daycare near me, child daycare near me, childcare centers near me, KinderCare daycare, good daycare near me, find a daycare near me, top daycares near me, childcare for working parents, local childcare, Preschool, Pre-K, Pre-K Counts, Pre Kindergarten, free preschool, learning center pa, pa learning center, daycare and learning center near me, ccis Lancaster pa, learning centers near me, pa childcare, daycare learning centers near me, let them play learning center, learning experience daycare near me, pa daycare, academy preschool, preschool academy near me, preschool academies, Lancaster preschool, summer preschools near me, best private preschools near me, private schools Lancaster, preschools around me, daycare schools near me, best private preschool near me, preschool near to me, the best preschool near me, private preschools near me, lancaster pa private schools, preschool near me, stem schools near me, jobs in preschools near me, preschools schools near me, daycare preschool near me, & child daycare. Visit our facebook page, Instagram & youtube to get a feel for who we are as well as read throughout About page. Reach out if you have any questions through our contact page!!
If you're in need of free pre-k for your children & you work full-time, you may be eligible for Pre-K counts which offers free Pre-kindergarten care to eligible working parents. To learn more about & register for Pre-K counts: https://lancasterearlyeducation.org/programs-offered/#pck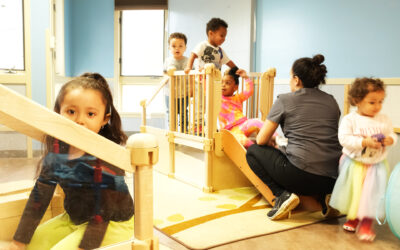 As parents, we know you want the best for your children. You look for the best schools, the best teachers, and educational institutions that can offer our little ones the best opportunities for growth and development. If you're a parent in Lancaster, PA, you don't...
read more