We are now open for registrations for the 2021-2022 school calendar!
If you are looking for affordable, fun, educational, high-quality child care that goes beyond daycare, a safe and encouraging place for your child, and an educational environment that also prepares your child developmentally, then we are here for you.
We are enrolling for our K3 and K4 Pre-K Counts classrooms. You can register on our registration page. When you need a place for your children while you are at work this year, it matters to know they are well cared for and your money is providing more than just supervision for them all day.
At Lancaster Early Education Center, we not only surround them with loving care, we educate your child to help them at each developmental stage so you know your child leaves LEEC even better than when you drop them off.  We also provide highly nutritious meals and snacks you can learn about on our food and menu page. You can read about our programs, creative & proven curriculums, and our licensing & quality– all of which we are proud to share – giving you peace of mind and trust when you pick LEEC for your preschooler.
If you have questions about our K3 and K4 Pre-K Counts classrooms, reach out to us on our Contact Page and we will get right back to you.
We look forward to welcoming new and returning families to LEEC and can't wait to see you this fall!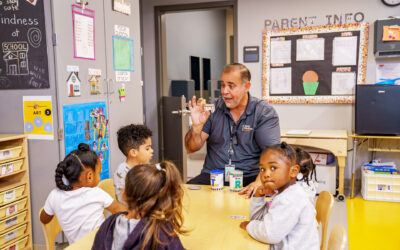 Lancaster News Paper (LNP) once again conducted their anonymous survey of local businesses and organizations to see how they rank in quality to their employees as a place of work. The surveys consist of topics including diversity, culture, ethics, training, pay,...
read more